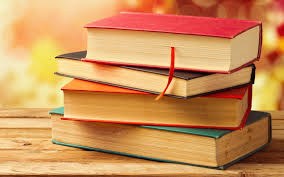 I'm going to share what I think is the big, fat, secret, magic ingredient behind successful young adult fiction. This is just my unpolished, unpaid, amateur opinion, but as someone who was once a young adult and who now, as a mid-30s adult, is still enthralled by great YA reads, I feel somewhat qualified to give it. Whether the book is a Judy Blume classic like, 'Are You There, God? It's Me, Margaret.' or Stephenie Meyer's 'Twilight' or even something recent and hot like Victoria Aveyard's 'Red Queen,' the same magic ingredient still applies.
Be it horror or historical fiction, contemporary or fantasy, what I end up finding so special and memorable and addictive is this: the firsts.
That's right. You heard me. It's the firsts. ALL of them: First kiss. The first date. The first time you are betrayed by a close friend. The first time you feel that flutter in your stomach knowing someone else likes you back. Your first real high-school party. The first time you work really hard at something and you fail. Your first job interview. The first time you realize what you're really capable of. Your first break-up. The first time you walk on stage, all eyes on you.
It's all those firsts. All the newness. It's inherently magical. And those of us that still love and appreciate young adult fiction just happen to be people who are looking for the thrill of remembering all those firsts. It's not because what comes after the firsts isn't great, or is totally boring. It's not, really. It's all good. I love being at the age and stage of life I am now. But when you become more experienced at something – like relationships, handling social situations and dealing with people – when you gain experience and confidence and comfort, you lose a little of the magic too, I think. The awkward, gut-wrenching, turn-your-insides-into-goo sort of magic newness.
I still like to remember what that feels like. I bet you do too. That's why I think young adult fiction has something to offer even the most grown-up among us.