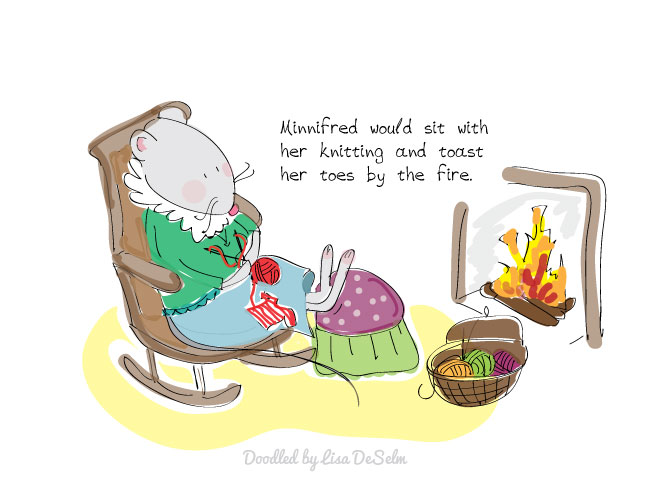 How I do wish I could be like Minifred and put my toes up by the fire, but January has been filled with lots of exciting work and busy-ness! I've been working with my agent on final edits to my manuscript before submitting to editors. I'm loving the process and mostly am still pinching myself that I'm even getting to undertake the process at all – it's so surreal! I'm trying to take everything one hurdle at a time and just enjoy it.
And while my day job and mom job have also been extremely busy, somehow, it's all good and though the world outside is a madhouse of crazy insanity, I'm doing my darndest to make sure that home is a relaxed, happy, comfortable chill place. And sadly, though I don't knit like Minifred, I'm also making time for movies and popcorn and snuggles and lots of tea and to slip into reading books I enjoy. What is life without reading? So grateful to all the hardworking writers who share their stories with us!
I just finished reading The Emerald Circus by Jane Yolen and loved it! A whole collection of her fairytale retellings? Yes, please!